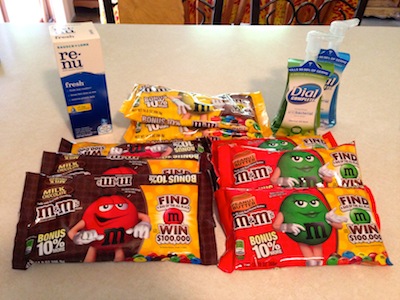 Sundays are always my favorite days to shop! The first store I went to last Sunday morning, June 30th, was CVS. I ended up buying 8 bags of M&M's, 2 bottles of Dial hand soap, and a bottle of Renu contact solution. (Don't worry, there was plenty of everything left!)
Retail Price: $50.39
Total Cost: $8.99
Total Savings: $41.40 (82%)
This was a little more than I wanted to spend, but I just couldn't pass up the deal on M&M's! I was able to get a killer deal because my store accepts expired CVS coupons; I used a $4/$20 CVS coupon to make the deal better. 🙂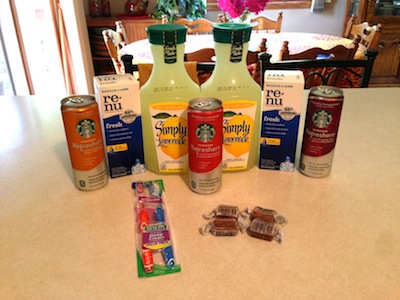 Next up: Walgreens. I bought 2 bottles of Simply Lemonade, 3 Starbucks Refreshers, 2 bottles of Renu contact solution, 1 Gum toothbrush, and 4 caramels as fillers.
Retail Price: $38.08
Total Cost: $5.27
Total Savings: $32.81 (86%)
Balance Rewards Point Balance: 119,360
I spent a little more out of pocket at Walgreens too, but we'll use everything I bought. The Simply Lemonade was the best price I've seen in a long time, so I had to buy a couple bottles.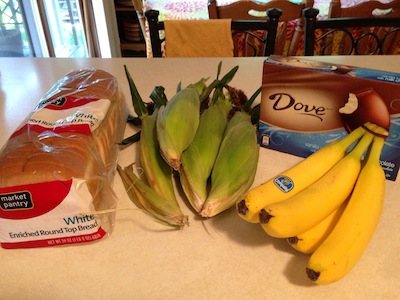 I went to Target later in the evening. Out of all the items above, I used only one manufacturer's coupon, but still managed to get my total down to only $0.87! The secret: Target mobile coupons. There were a bunch for things like bread, vegetables, and fruit.
Retail Price: $7.63
Total Cost: $0.87
Total Savings: $6.76 (89%)
How was your latest shopping trip? I'd love to hear about it in the comments!