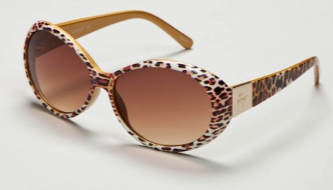 I am in love with these Betsey Johnson sunglasses!  This pair is called Leopard Print Jackie O and they are on sale right now for $17.50.  These lovelies retail for $60!  Totsy is also featuring Betsey Johnson scarves.  Check out the deals.
My shipping was free (but that might be because I've not ordered here before).  Let me know your grand total with shipping charges so I can update.
This deal ends 7/17 at 8am Central.