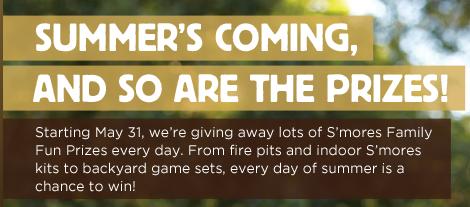 If you do the Smores deal this week at Walgreens, hold onto your UPC codes!
Starting May 31st, Kraft is running a "More S'mores More S'miles" contest, where you can enter to win one of over 1000 prizes just by entering your UPC codes from select S'mores ingredients. All three products in the deal look like they qualify!
Thanks, WildforWags!