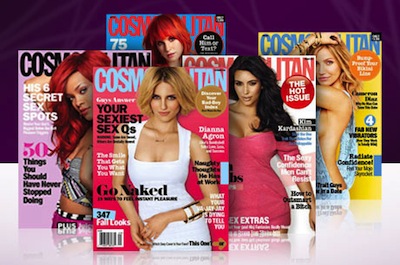 Today, Eversave has a great magazine deal! You can get a one year subscription to Cosmopolitan magazine for $10. New Eversave members will receive a $3 sign up credit, which makes this $7.
Here's where it gets better: after you purchase this deal, Eversave will credit your account with $5 in Save Rewards! That's like paying $3 after the sign up credit and extra Save Rewards.
May buy up to 3 Saves. Use one code per redemption at Blue Dolphin. Save can be used to renew an existing subscription as long as same address is used for renewal. FREE shipping is included. Code available immediately after purchase on Eversave. Promotional value expires on Dec 19, 2011.