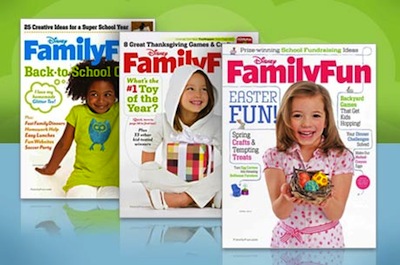 Yay! There's another awesome magazine deal at Eversave today!
In honor of Mother's Day, today's Save is a one year subscription to Family Fun magazine for $5, or 2 years for $10. If you're new to Eversave, you'll receive a $4 credit when you sign up for an account, making this just $1 for one year!
If you received the $5 new member credit (no longer available), you can score this for FREE!