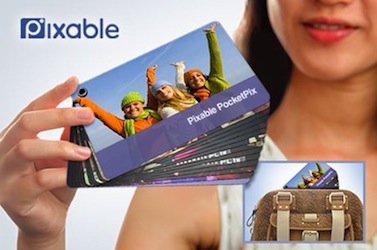 Eversave has a great deal for you today! Today's Save is a deck of pocket-sized pictures from Pixable.com for just $5 + FREE shipping.
If you're new to Eversave, you'll get a $2 credit when you register for an account, making this only $3 shipped!
Also, Eversave is giving away some Saves or Save Rewards on their Facebook and Twitter pages today, so keep that in mind as well!
Expires 1/31/2012. May buy up to 2 Saves. Use one code per purchase at Pixable.com/pocketpix. FREE shipping is included. Codes available immediately after purchase on Eversave.