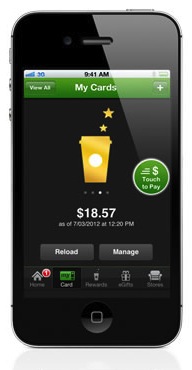 Woohoo! Here's an awesome deal for those of you who like to swing by Starbucks and grab a cup of coffee every once in a while (or every day).
Reload your Starbucks card with at least $20 using the Starbucks mobile app, pay with your Visa card, and you'll get yourself a nice $5 bonus for FREE! It looks like only the iOS app is eligible for this promotion as of right now.
Note that the bonus won't show up right away; it will be applied during the week of August 27th.
For more details about this offer, click here. This offer ends on August 24th.