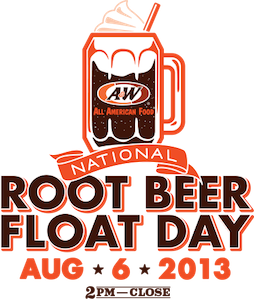 Did you know that Tuesday, August 6th is national root beer day?! To celebrate, A&W is offering a FREE Root Beer Float on August 6th from 2pm to close. You don't even need a coupon to grab this freebie!
This offer is only valid at participating A&W locations, so you may want to call ahead and ask.
Thanks Hey, It's Free!