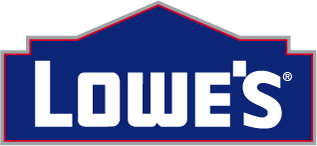 Remember a few months ago when Vocalpoint was offering a Lowe's coupon booklet? Well, I requested mine, but I don't have a Lowe's nearby. I hate to see coupons go to waste, so I thought I would do a giveaway!
6 readers will win a booklet with the following coupons inside. They expire 4/30/11, and they are all manufacturer's coupons valid only at Lowe's.
$10/1 Idylis HEPA Allergy-Removing Air Purifier with UV-C
$2/1 Glad Product
$1/1 Simple Green Naturals Glass and Surface Cleaner
$1/1 Lysol Disinfectant Spray
$1/1 Clorox Wipes
$1/1 Swiffer Starter Kit
$1/1 Method Hand Soap
$10/1 Bissell Healthy Home Vacuum
$1/1 Case of Nestlé Water
$3/1 PUR Horizontal Faucet Mount–Chrome Water Filter
$2/1 Brita Bella Pitcher
$3/1 Filtrete Maximum Allergen Filter
To enter this giveaway, just fill out the form below.
[gravityform id=3 name=Lowe'sCoupons Giveaway Entry ajax=true]
Limit one coupon per household. Coupon cannot be used with any other coupon or discount. You pay sales tax.
If you're reading this giveaway post via RSS feed or email, please click here to be directed to my blog to enter. Please do not email me to enter this giveaway; an email is not an acceptable entry.
This giveaway will end on Monday, March 14th at 6pm central time. The winners will be selected randomly through Random.org and will be announced as soon as possible. You must be a U.S. resident to enter this giveaway.
Disclosure: This giveaway is sponsored by myself. 🙂