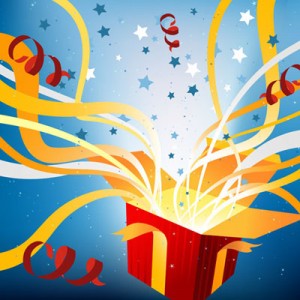 Instant Win Game and Contest Round Up:
Kroger and affiliates are offering up an awesome instant win game…and the odds of winner are extremely high! Just head over to the Spin the Wheel Instant Game to win prizes.
Go here to play the Dave and Busters Extreme Speed Sweepstakes. You'll have a chance to instantly win up to a $250 Dave and Buster's PowerCard, a $100 Burton Gift Card, t-shirts and more! You'll also be entered to win a trip to the Red Bull Motocross of Nations event and the AAA Texas 500 NASCAR Race! You can enter the sweepstakes once per day through August 9th. For the official rules, go here.
Cheer has a fun instant win game to play! Just go here and register to play. You'll then be able to click on a link to play the instant win game and take your daily spin!
Through June 22nd, you can play the Dairy Summer Adventure instant win game! You'll have the chance to win various gift cards, digital photo frames, outdoor items and more. You must be a resident of AK, AZ, CA, CO, DC, DE, HI, ID, IL, MD, MT, NE, NJ, NM, NV, OR, PA, SD, TX, VA, WA, or WY to play this instant win game.
Make sure to play the Pace Instant Win game! Lots of readers have already won (including me)! Pace is giving 129,000 first price winners a coupon for a FREE Pace product, with a maximum value of $4! 1 in 20 will win a FREE jar! If you win, you'll receive the coupon in the mail. If you need a code, just click on the 'Don't have a code? Get one here.' under the 'Already Registered?' box.
Through 8/9, Kraft has a fun new instant win game you can play called Noodlette! You'll be able to spin to possibly win FREE Kraft Macaroni and cheese coupons, and it appears that you can keep spinning!
A total of 3,000 people will win a years supply of Honey Nut Cheerios cereal (12 coupons, each redeemable for a FREE box of Honey Nut Cheerios cereal)! Just go here and enter your email address to get started. You can play this game daily through June 28th.
Bar S has a $10,000 Summer Fun Sweepstakes and Instant Win Game to play until June 30, 2010. The grand prize winner will get $10,000! You can also win various denominations of Amazon gift cards!
Thanks, Hip2Save!