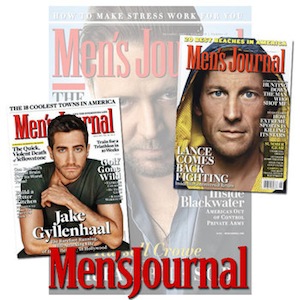 Today's magazine deal on Tanga is on Men's Journal magazine. Get a one year subscription for just $2.50 with coupon code JOURNAL at checkout. You can purchase up to four years for a total of $10. This deal is valid until 9:59pm EST, today only.
Men's Journal is written for active men who are interested in sports, travel, fitness, and adventure, offering practical, informative articles on how to spend quality leisure time. It's an essential guide for the best travel destinations, hi tech gear, and overall health. Every issue is an adventure that inspires the mind and challenges the body.
Please allow 8-14 weeks for delivery of your first issue.