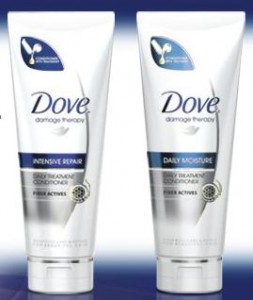 UPDATE: I am getting a runtime error when I try to submit for the freebie, so try back in a while and see if you can get it then.
The freebies are starting to roll! This appears to be a new link for a FREE sample of Dove Daily Treatment Conditioner! Let us know if you're able to get it.
Dove also has a great instant win game where you can play 3 times per day. You have 3 spins every day to play for a chance to win FREE Dove® Hair products, Glee Season 1 DVDs, Glee: The Music Vol. 1 and 2, and iTunes® Season Passes. Enter the sweepstakes and you could also win a Glee VIP Treatment Package! Let us know if you win anything!
Thanks, Mojo Savings!