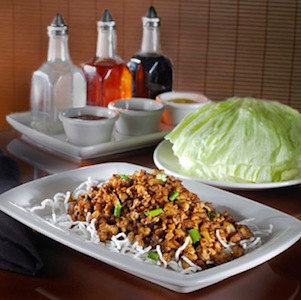 Here's a yummy new P.F. Chang's coupon! Head over to the P.F. Chang's Facebook page and you can request a coupon for a FREE starter with the purchase of any entree.
This coupon is valid all the way through 9/30, so you'll have plenty of time to use it.
I know I'd get the lettuce wraps with my coupon. I LOVE those things, and I have to get them every time we go there.