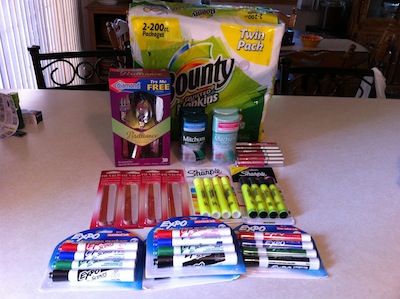 This week, we stocked up on school supplies! I also went to Target and got the FREE pens and Scotch tape. Many of these back to school items are already in my donation box, and I forgot to take a picture! 🙁
Check out my overall savings for the week:
Retail cost: $238.35
Amount saved: $236.38
Amount spent: $1.97
99% savings!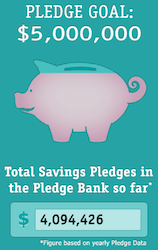 And if you haven't already taken the Savings Pledge, well, why not?! By taking the Savings Pledge, you'll be pledging to:
Be smart, never cheap?
Buy Better?
Have Fun, Be Curious?
Spend Fearlessly?
Pass along the Savings?
Love yourself, Ignored the Joneses?
Check out how much everyone has pledged already! To take the Savings Pledge, just head over to the Frugal Finders Facebook page and click on the 'Savings Pledge' tab.