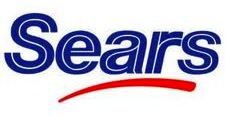 Wow! Sears has a lot of contests and sales going on! Here's a round-up for you…
Ugliest Room Contest
Sears Hometown Stores just launched "The Ugliest Room Contest"! Here's how it works – at makeovertheugliestroom.com, people can upload 1 photo of their ugliest room for a chance to win a room makeover! Entries are accepted until August 20, after which 10 finalists are selected.
The top 10 picks will be revealed on the contest site as well as Sears' Facebook page. People can vote for the ugliest room from August 22 to 31, and the grand prize winners will be announced on Labor Day.
There will be 3 grand prize winners and the the room makeover prize includes paint, supplies, labor, color consulting services, a $500 Sears gift card, and a $1,000 local community donation! The winners can choose the nonprofit organization or charity and Sears makes the donation in the winners names.
Friends and Family Sale
It doesn't matter what's on your shopping list…there are always great deals at Sears' Family & Friends Sales, from clothes, shoes and accessories to appliances, tools or things for the home!
The offers and sale times depend on whether you're shopping in-store or online. Here are more details…
Click the 'Read More' button below to see the rest of this post.
IN-STORES
The sale is on Sunday, August 15 from 6-9pm.
You can save in the following areas (go here to print the savings passes):
Go here to see the full flyer.
The sale starts on Saturday, August 14 at 8pm CST and ends Monday, August 16 at 4am CST.
You can save in the following areas:

Extra 20% off fine jewelry
Extra 15% off shoes, bed and bath and window fashions
Extra 10% off appliances, electronics, tools, grills, small kitchen appliances, power lawn and garden, sporting goods, and almost everything else
Extra 5% off pools, swing sets, trampolines, baby and office products
Sears Family Sweeps
Sears is running a new Family Sweeps contest! You'll have a chance to win a $1,000 Sears Christmas Club Card or one of 170 Sears gift cards worth $5, $10, and $20!
All you need to do is email a friend about the Sears Family and Friends Sale this weekend to get a chance to win the prizes above. If a friend you've referred wins an instant prize, you'll win too!
Contest ends Sunday, August 15th.
Thanks so much, Bea!