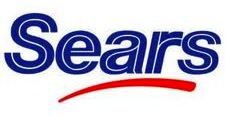 I have lots of news to share from Sears!
Special Sears' Salute to Heroes Veteran's Day Sale–In Stores, November 11 to 12
Sears is celebrating America's service people (members of the Military, Veterans, Police, Firefighters, Teachers, and Hospital Staff) with an extra 10% off apparel, shoes, lawn & garden, electronics, tools, home fashions, automotive and more Thurs, Nov 11 to Fri, Nov 12 (in stores only).
It's the perfect opportunity to start shopping for the holidays since there are tons of great deals. Also, if your home needs some repairs before winter, the 10% off also applies to Sears Home Improvement Services, including siding, windows, cabinet refacing, kitchen remodeling, heating and AC systems, flooring and roofing. Please keep in mind that the home improvement offer ends Nov 18.
"Local heroes" need to print out the Storewide Savings Pass and they also need ID to prove their "local hero" status. Go here for more information.
---
Sears Family & Friends Night and Sweeps
Sears' Family & Friends Night is back online and in stores this weekend!
Clothes and accessories are 20% off, and shoes are 15% off. Almost everything else is 10% off, including appliances, lawn & garden, grills, tools, automotive, watches, luggage and more. In stores only, take an extra 25% off Lands' End apparel, outerwear, accessories and footwear. To see all the deals, download the Family & Friends flyer.
The sale will start online Saturday, November 13, 8pm CT until Monday, November 15, 4am CT, and the nationwide in-store sale is on Sunday, November 14, 6–9pm CT.
There are also two coupons inside the flyer! To save on ink, go here and print out only the coupons.
As an added bonus, there's a chance to win up to $1,000 in Sears gift cards in the Sears Family and Friends Sweepstakes from November 8-14! Let us know if you're a winner!
Thanks so much, Bea!