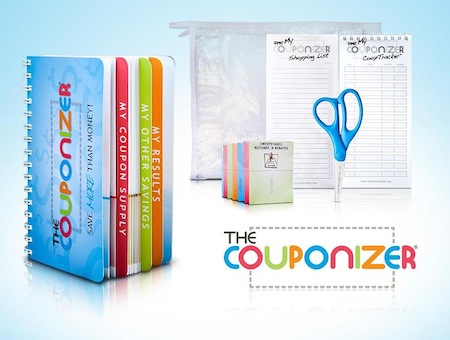 Are you looking for a small but good alternative to a coupon binder for storing your coupons? Check out the Couponizer. I've had one of these for over a year, and I absolutely love it! It makes it so easy to keep those coupons and store rewards organized. Some benefits are:
A place for coupons to use on your next shopping trip
Storage for coupons to expire that month
Several categories for store coupons
Sections for automotive, retail, and entertainment coupons
Sleeve to store loyalty cards
Section to store Register Rewards/ECBs
The normal retail price on the Couponizer is $19.95, but you can get a discount! Save 15% when you use code STPATTYS, which will make it $16.96. Unfortunately, there isn't a FREE shipping code out right now, so you will have to pay $6.95 for shipping…but in my opinion, the price you pay is well worth it!