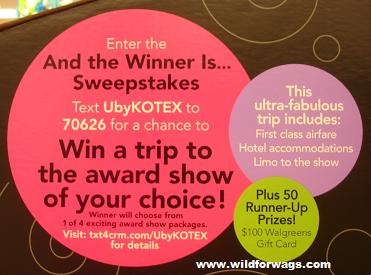 There is a new U by Kotex sweepstakes that starts today, 4/25 and runs through 5/29/10. First prize is a trip to the Award Show of your choice and 50 Runner-ups will win a $100 Walgreens gift card!
You can text UbyKotex to 70626 to enter or you can enter online. You must be 18 and a US resident to enter.
Thanks, WildforWags!