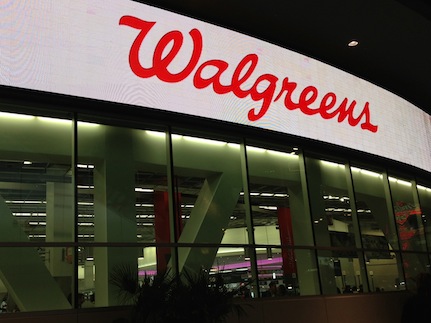 As you may have seen me mention earlier, I am in Las Vegas for a blogging conference this week. I decided to run out to a close Walgreens and CVS tonight to pick up some of this week's deals. The Chex Mix deal is great so I have a snack for the conference! 🙂
Here are the details of my shopping trip.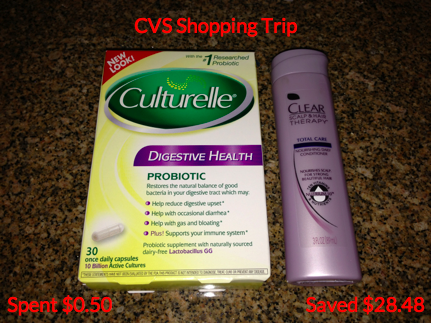 Clear Scalp & Hair Therapy Shampoo (3 oz), $2.49
Culturelle Digestive Health Probiotic (30 ct.), $10
FREE Clear Scalp & Hair Therapy Shampoo printable
$2/1 Culturelle Product printable
$1.50 CVS ExtraCare Buck
$6 CVS ExtraCare Buck
Paid $0.50
Received $10 ExtraCare Bucks Culturelle
Final cost: FREE + $2 moneymaker!
Bioglan Kids Smart (30 ct.), $7
(4) Chex Mix, 2/$3
Neosporin Essentials Trial Pack, $12.99
Arizona Tea, $0.99
$2/1 Neosporin Product printable
(4) $0.50/1 Chex Mix printable
$1/2 Chex Mix Walgreens IVC (deducted $2)
$10 Register Reward Brainstrong
$10 Register Reward Fit Smart
Paid $0.98
Received $7 Register Reward Bioglan
Will submit for $12.99 Neosporin try me free rebate
Final cost: $0.99 for everything!
What about you? How did you do this week?