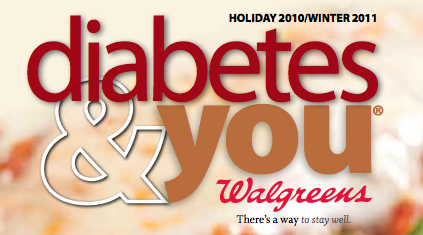 I made an interesting discovery this afternoon. I was doing a Google search for Walgreens coupons, and guess what? I found out that the Diabetes and You magazines are now available online! Yay! And the best part–the coupons are still in the online version! This is great for those of you who can't find these booklets in your neck of the woods!
The Holiday 2010/Winter 2011 Diabetes and You booklet is split into two separate parts. Download the first part here and the second part here. You'll need Adobe Reader to view these files.
What coupons will you be printing? I'll print the Colgate, Neuragen, and Biotene, as the $5 Neuragen moneymaker is still going on!