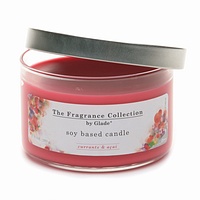 The $3.50/1 Glade The Fragrance Collection Item printable coupon is available again. If you've printed this coupon in the past, you may not be able to print again. However, if you missed it before, now's your chance!
We've been able to get some really great deals with this coupon in the past, and, if nothing else, the Holiday Collection will probably be marked down soon, so print while you can!
Thanks, Deal Seeking Mom!