I have some exciting news to share with you guys! Frugal Finders recently was named one of the 10 Best Frugal Coupon Blogs on the web by CouponsDaily.com!! Check out what they have to say about Frugal Finders: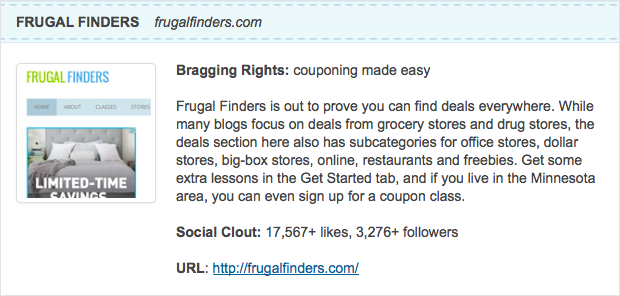 I am so honored that Frugal Finders made this list of the top 10 frugal coupon blogs! Running a blog is hard work, but it's oh so worth it to be able to help all of you save the most money possible.
I wouldn't have made it without all of my awesome readers, so THANK YOU for supporting my site! You mean the world to me!