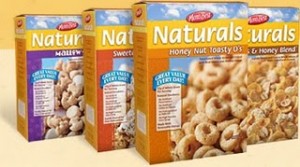 Even more new Coupons.com coupons:
Save $2/1 Excedrin 20 count or larger
Save $1.25/1 single 3-In-One No-Rust Shield product
Save $5/1 Greenies Canine dental chew 12 ounce bag
Save $0.75/1 on Mom's Best Naturals Cereal
This coupon is only being offered to the first 3,000 people.
New Save-a-Lot Manufacturer's Coupons:
$1 off one Country Crock Spread
$1 off 3 Knorr Rice or Pasta Sides
$1.50 off any one Bertolli Frozen Meals
Minute Rice Coupons:
Save $1/2 any Minute Rice Ready to Serve
Save $1/2 any Minute Rice Products
Save up to $8 on AmLactin products
Snack Picks Coupon Booklets:
You can find these in displays at your local grocery store.
$1.00/2 Cheez-It Crackers, 7.5oz+
$1.00/2 Kellogg's Rice Krispie Treat Squares, 8 count+
$2.00/1 Hillshire Farm Sausage with the purchase of 2 Keebler Club Crackers, 12oz+
$2.00/1 Sargento Cheese Product with the purchase of 2 Keebler Town House Crackers, 11.7oz+
$1.00/2 Keebler Fudge Shopped Cookies, 8.5oz+
$0.55/1 Kellogg's Cinnabon Bars, 6 count
$1.00/2 Kellogg's Crispix Cereal, 12oz+
$0.75/1 Tabasco, any flavor or size
$1.00/2 New York Brand Frozen Garlic Products
$1.00/2 Hillshire Farms Cocktail Links or Smoked Sausage, any variety
$1.00/2 Hefty Plates Bowls or Cups
Party Playbook: Game Day Greats
This is another great coupon booklet that can be found in store displays.
$1/2 Nabisco Crackers and/or Easy Cheese 6-16.5oz
$1/2 Planters Nuts 9oz to 21.25oz
$1/2 Digiorno Pizzas 12?+
$1/2 Kraft Salad Dressings 16oz or larger
$1/2 Velveta 1lb and Ro-Tel
$1/2 Philadelphia Cream Cheese
Thanks, Hip2Save!