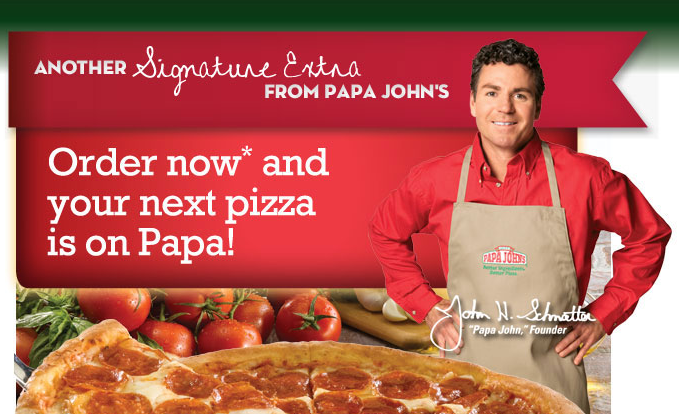 Follow these steps to earn your free Papa John's pizza.  You have to follow these steps exactly for the deal to work.
Place an order of at least $10 through their Facebook page here.
You'll earn 25 Bonus Points to your account which you can use for a free Papa John's pizza (large pizza up to 3 toppings).  Redeem before July 25.
Hungry yet?