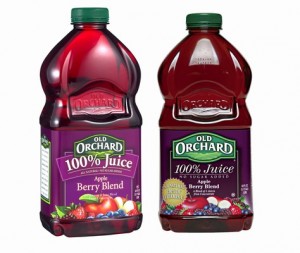 Coupons.com released some great beverage coupons! Use zip code 75204 if you don't see these coupons.
Save $1 on any four Old Orchard frozen juice concentrates
Save $0.50 on any one 64 oz Old Orchard Juice Product
Save $1 on any two Healthy Balance Reduced-Sugar Juice Cocktails
Save $1 on any two Chiquita Smoothies
Other New Coupons:
Stonyfield Organic Coupons (Reset)
Login or register to access these.

Save $0.50/1 Domino Product
Use zip code 16803.
New Hormel Coupons

Various High Value Supplement and Vitamin Coupons:
You'll need to register to request these coupons.
$2 off Sominex Sleep Aid Product
$2 off Debrox Ear Wax Removal Product
$2 off Tagamet HB 200 Heartburn Relief Product
$2 off Vivarin Alertness Aid Product
$2 off Os-Cal Brand Calcium Supplement
$2 off Contac Product
$2 off Ecotrin Aspirin Product
$2 off Gly-Oxide Antiseptic Oral Cleanser
$2 off Gaviscon Product
$2 off Geritol Multi-Vitamin Product
$1 off Massengill Feminine Cleansing Product
$2 off Targon Mouthwash Product
$2 off Citrucel with SmartFiber Product
$2 off Phazyme Anit-Gas Product
Thanks, Hip2Save!