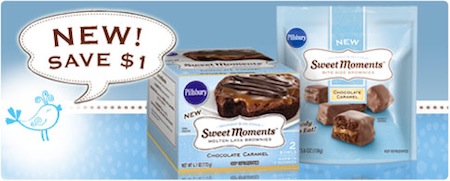 Coupons.com released some new coupons today! Also, it's the first of the month, so quite a few of the coupons should have reset.
New Coupons:
Save $0.75 when you buy any one box of Kix cereal listed: Kix • Berry Berry Kix • Honey Kix
Save $1 when you buy any Pillsbury Sweet Moments Refrigerated Desserts (Yummy!)
Save $1 on any LACTAID Cottage Cheese
Save $0.50 when you buy one box Chex Mix Treats OR Golden Grahams Treats
Save $0.55 when you buy any Pillsbury Big Deluxe Special Edition Cookie
And more!
Thanks, Hip2Save!