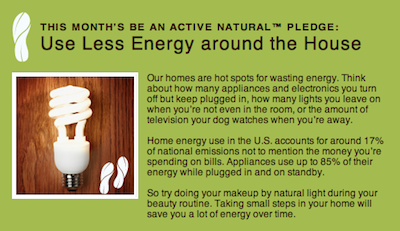 Head over to the Aveeno Facebook page and take all three Active Natural pledges to earn 50 Recyclebank points! If you did this previously, it should have reset for the month of August. You'll have to publish to your wall to get the points.
Pledges to Take:
Educate
Teach others how they can save energy around the house.

Commit
Unplug appliances like blow-dryers and curling irons when not in use.

Live
Switch all your home's light bulbs to fluorescent bulbs.
Thanks, Southern Savers!