Target has quite a few rules regarding coupons, so before going inside the store, I recommend becoming familiar with their corporate coupon policy and price matching policy. Print both of these and carry them with you whenever you shop at Target.
Target is a great store to shop at if you know what you're doing, and with that, I mean knowing how to use your coupons correctly and what to look for while shopping. Here are a few tips you should be aware of before going into Target:
Target Tips

Target offers in-store coupons that can be stacked with manufacturer's coupons for more savings! Please note that most of these coupons state 'Limit one coupon or offer per guest', so keep that in mind. Target accepts one manufacturer coupon and one Target coupon for the same item, as stated in their corporate policy, so if you have issues, be sure to point this out to the cashier.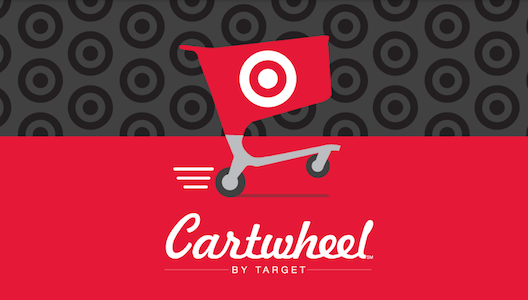 Target also has a mobile app called Target Cartwheel. Inside this app, you'll find many offers to save a certain percent off of certain products. Just add the individual offers to your Cartwheel and have the cashier scan the barcode at checkout. The discount will be applied when the cashier presses the Total key on their register.
You may use one manufacturer's coupon, one Target coupon, and one Cartwheel offer per item. Cartwheel offers generally apply to a maximum of 4 like items in the same transaction, unless noted otherwise on the individual offer. There is a limit of 6 Cartwheel barcode transactions per day.
If you have a coupon for $1 off any Reach product and the floss is only $0.97, the coupon may be adjusted down according to the coupon policy. Target does not accept coupons from other retailers, or coupons for products not carried in Target stores.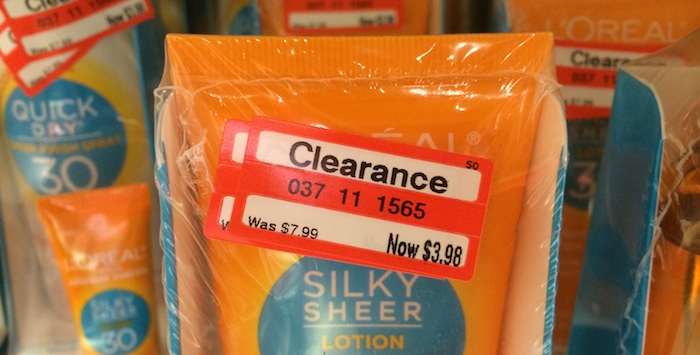 When you're shopping, look for red clearance stickers, peelie coupons, price cuts, gift card promotions, special purchase deals, and other discounts. Combine these kinds of sales and you'll be able to score some great deals! If you aren't sure if something is participating in a price cut or special purchase deal, take the item to the price scanner, and on the screen it will tell you if it is participating.
Be sure to keep your eyes peeled for Target gift card deals while you're flipping through the ad or shopping in the store! These gift card promotions may last for a week, month, or even longer. They may be posted inside the store, but not in the weekly ad. To get the gift card, you usually have to buy certain participating products, and the cashier will be prompted to scan a gift card at the register. You will NOT be able to use this gift card on that purchase. And unlike Register Rewards, you can roll gift card deals as many times as you'd like.
Before you leave the store, make sure to check your receipt to verify the coupons you expected were applied. Also, make sure to verify that all of the Target gift cards you expected were awarded. It's easier to correct situations right after you complete the transaction than later.
Target does price match competitor's ads, and you can use a manufacturer's coupon on top of the price match! They do have a different policy regarding Target coupons and Cartwheel offers, however. They will apply the Target coupon and Cartwheel offer before the price match is made, and if the match price is still cheaper, they will match that price. In other words, most of the time you won't be able to use a Target coupon or Cartwheel when you price match.
If you have issues while shopping at Target and speaking to a manager does not resolve the issue, contact Target corporate at 1-800-440-0680.