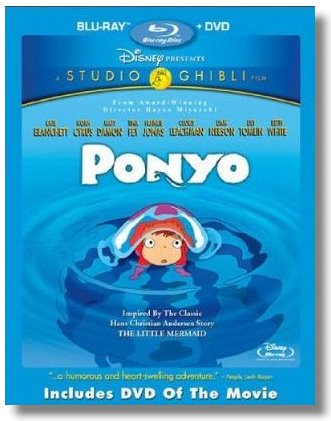 Ponyo will make an appearance at Target on Tuesday:
Ponyo Blu-ray + DVD Combo Pack, $24.99
Use the $10/1 Ponyo Blu-Ray/DVD Combo Pack printable coupon
Final cost: $14.99
You can always print the coupon and hold out for a better price. If anyone spots a price matching opportunity, be sure to let us know! If you missed this one in the theatre, there is a trailer and other fun stuff at the Ponyo website!
Thanks, Totally Target!