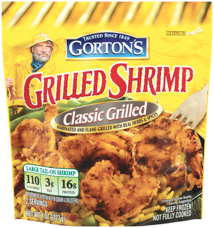 The new Dietary Guidelines recommend Americans eat at least 2 servings of seafood a week, and no one makes it easier to do that than Gorton's!
From kid-favorite crunchy fish sticks to expertly prepared and seasoned grilled salmon, tilapia and breaded flounder, you'll find creating a flavorful and good-for-you dinner has never been easier.
Looking for a new twist of flavor? Try topping your favorite fish with Wholly Guacamole and Wholly Salsa! Top for added spice or wrap and roll for fish taco night.
Check out these great recipes, then head over to Facebook to print your coupons.