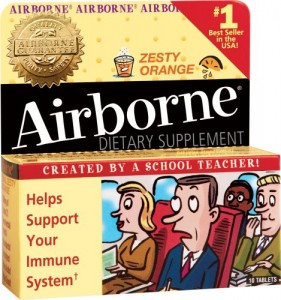 Airborne is offering up a great freebie! Just become a fan on their Facebook page. After doing so, fill out the form to get two FREE 10 count tubes of Airborne Effervescent Tablets!
*This freebie is only available to the first 2,000 Facebook fans of Airborne who complete the information on the sign up page. Airborne does have over 2,000 Facebook fans, but that doesn't mean all those fans have gone over to the other page to sign up for this freebie.
Thanks, It's Hip to Save!