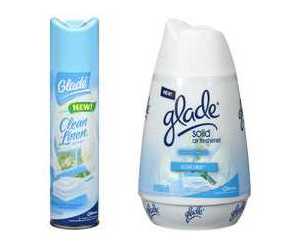 [email protected] released a nice new $2/2 Glade Products printable coupon. This doesn't have any size restrictions, so you can pick up a couple freebies at Walmart! Walgreens will also have the spray on sale buy one get one FREE starting next week, so you could get them FREE there too.
Glade Room Spray, $0.98
Glade Solid Air Fresheners, $0.98
$2/2 Glade Products
Final cost: 2 for FREE!
Want to receive awesome coupons like these in your inbox? Click on the banner below and sign up for [email protected] emails!