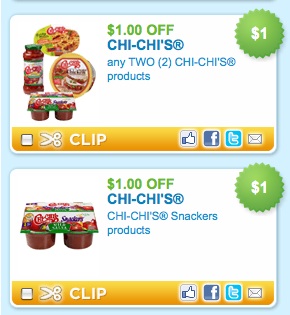 There are a few more new coupons on Coupons.com under zip code 63366…
Save $1/2 CHI-CHI'S products
Save $1/1 CHI-CHI'S Snackers products
Save $1/1 CHI-CHI'S Fiesta Plates Meal
Other New Coupons
$1 off any Fresh Express Artisanal Salad
This is a PDF coupon that expires on 2/28/11, so we'll have plenty of time to make use of it!
This is a strange looking coupon, but since it's from Fresh Express's website, it is legitimate. I would suggest presenting the side with the barcode and expiration date to the cashier.
Thanks, Hip2Save and eeendeavors!