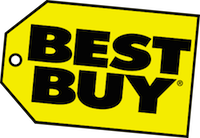 Best Buy has so many DVDs (and even a few Blu-rays) marked down to $4.99 with free shipping!  Here are a few of the ones I found.
All of these items are also available for a $10 savings code.  Here's how that promotion works:
Spend $50 or more on movies, music or video game software at Best Buy.
Choose store pickup.
Get a $10 savings code e-mailed to you within 5 days of your pickup.
Use your code in-store or online.
17 Again
A Time to Kill
Clash of the Titans
Fantastic Mr. Fox
FernGully:  The Last Rainforest
G.I. Joe:  Rise of Cobra
Ghosts of Girlfriends Past
King Arthur
Land of the Lost
Lean on Me
The Lord of the Rings: Return of the King
Million Dollar Baby
Ni Hao, Kai-Lan:  Kai-Lan's Great Trip to China
Percy Jackson & The Olympians: The Lightning Thief
The Strawberry Shortcake Movie:  Sky's the Limit
Three Stooges: 75th Anniversary
Tooth Fairy
Where the Wild Things Are
$4.99 Blu-rays (These would all make great gifts for geography lovers!)
America's National Treasures (2-Disc)
Beautiful Planet:  France & Italy
Beautiful Planet:  Spain & Portugal
The Blackhills & The Badlands:  Gateway to the West
The Everglades:  A Subtropical Paradise
Let me know any great DVDs we can add to the list.