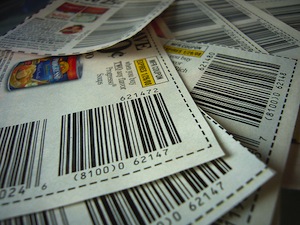 It's most essential for you to practice frugal living if you want to get out or stay out of debt. In case you're in severe debt and are trying to cut down on your costs and live a frugal life, you must try couponing. This is the clipping and using of coupons that ensures that you spend the bare minimum when purchasing something. In this way, you can save on the purchase of items of daily use such as groceries, food, etc.  This is a great way to save money and use it to pay off your debts.
Some ways in which you can maximize the benefits when it comes to couponing are as follows.
Subscribing to daily newspapers: The best place to find coupons is the local newspapers. You'll collect manufacturer's coupons and store all the sales flyers. One of the best and the simplest ways in which you can collect coupons is by subscribing to local newspapers. This increases your chances of saving more on food and groceries.
Organizing the collected coupons: You are to now organize your coupons. For this, you may set up a filling system. Try to organize all your coupons into categories. Also, for convenience, you can clip all your coupons in a plastic folder. Categorizing all your coupons gives you a better chance at using your coupons, as you have them clubbed together under one head and do not have to search for them before use.
Considering the coupons you have as cash: If you want better results from couponing, you have to treat coupons as cash so you can be more careful while collecting and organizing them. To be very successful at saving when couponing, treat coupons like money.
Looking for the best possible stores: It's essential for you to look for the best possible stores that will provide you with the best couponing options. Try to figure out how the savings program of different stores works. The range of prices that different stores offer you are also to be taken into consideration. In order to maximize the profits you'll be making, you can combine the coupons that you collect with store discounts or doubling coupons.
Searching for high value coupons: Looking for high value coupons is what you should do in order to make the most out of couponing. You can shop at double coupon stores. Also, look out for the launch of new products. When new products are launched, great deals of discounts are available on them. This is the best time to find high value coupons on them.
These are a few ways in which you can maximize your chances of saving while couponing and can live a frugal life to ensure that you are tormented with no financial troubles.