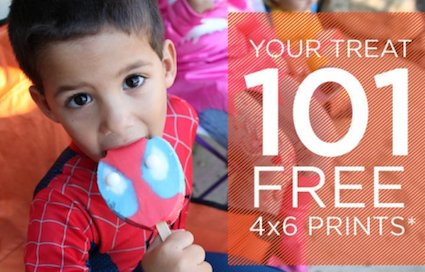 Perfect timing for printing all of your Halloween photos! Through November 2nd, Shutterfly is offering up to 101 FREE 4×6 photo prints with coupon code SPOOKY. You'll be left to pay the shipping and handling costs.
However, even though you can get 101 prints for FREE, you'll want to order 99 prints to save $2 in shipping costs. In total, you can get 99 4×6 photo prints for $5 shipped, which makes each print about 5¢. That's an awesome price!
To get this awesome photo prints deal:
Login or register for a Shutterfly account.
Upload the desired photos to your account.
Add a total of 99 4×6 prints to your cart.
Enter coupon code SPOOKY at checkout.
Pay as low as $4.99 shipped for 99 4×6 photo prints!
I would upload your photos and order now, just in case you forget to do it later! Happy printing! 🙂