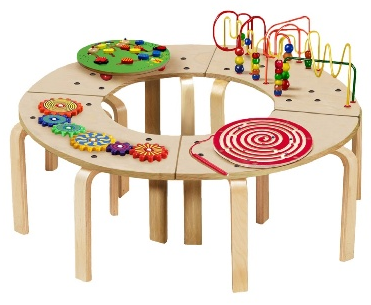 There are children's toys right now on MyHabit that would be a great addition to any home daycare or church classroom.  Maybe you know someone that needs kid's toys in their office waiting room.
This table is $155 (retail $250) with free shipping.  You have 21 days to return this item.  This sale ends July 17 at 9am PDT (but I'm sure they'll sell out before then.)
This sale has been live less than two hours and there are already items that are sold out.  Order now.