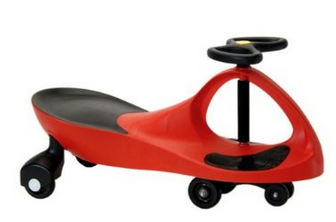 Right now on Amazon you can get the very popular Plasma Car for only $41.99 or 40% off the regular price! This toy features:
No gears , batteries or pedals. Just steer and away you go.
Multiple award winner
Great Exercise inside or outdoors.
Sleek, innovative design
The PlasmaCar is meant to be used on a smooth, flat, hard surface and will not function properly on carpet, grass, gravel, sand or any surface with "give".
Prices can change on Amazon at anytime so if you are interested in this deal you might ant to grab it now.
Thanks, Pink Coupon Cafe!