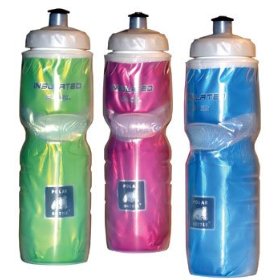 Amazon has the polar insulated (BPA free) water bottle starting at $3.99. These are for bike riding, but I wanted one to carry around instead of wasteful bottled water. The price varies by size and color, so you will have to play with it a little bit. Here's the combos I found:
24oz – Graphic Silver, $3.99
24oz – Red, $3.99
24oz – White, $3.99
20oz – Planet Green, $3.99
20oz – White, $3.99
24oz – Planet Lime Green, $4.41
Click here to get your new water bottle – and save the planet!
Thanks, SwagGrabber!