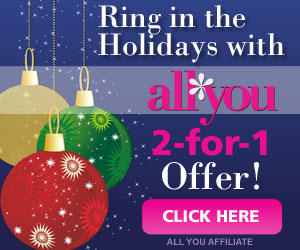 Right now, All You Magazine is offering a FREE subscription when you purchase one! That means you can get two one-year subscriptions for just $19.92.
You could give one subscription to a friend or family member, or just keep it for yourself! All You Magazine has lots of great coupons, money saving tips, recipes, and more inside.
Allow 4-8 weeks for delivery of your first issue.