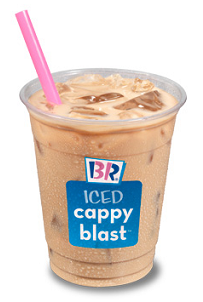 Do you have a Baskin Robbins in your area? If so, you can get their mini iced cappy blasts for just $0.99 every Wednesday in April. No coupon is necessary; just stop in and enjoy!
Baskin Robbins is also donating a meal to Feeding America for every iced cappy blast purchased.
Thanks Savings Lifestyle!