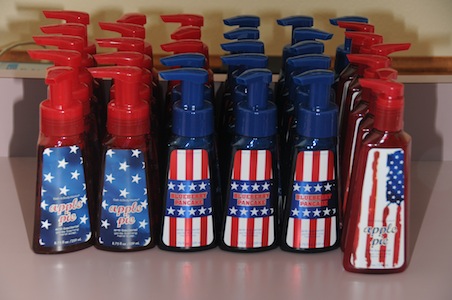 Have any of you been in Bath and Body Works recently? If not, you'll definitely want to go check out their Hello Yellow clearance sale! I found items up to 75% off, with hand soaps for $1.25, shower gel or lotion for $2.62, and much more.
As you can see in the picture above, we really stocked up on hand soaps! These were on clearance for $1.25 each. We purchased 32 so we could use the $10 off any $40 purchase Bath and Body Works printable coupon. I saved a total of $130 and spent only $30 for 32 hand soaps, or just $0.94 each. What a great deal! 😀
Let us know what kind of deals you're able to score! And don't forget to take this $10 off $40 purchase coupon with you!
I did not clear the shelves in any way. They had two huge tables full of this hand soap!