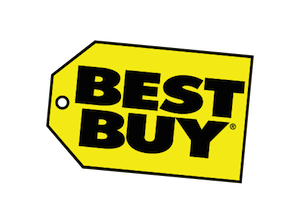 Best Buy will be starting a great new price match policy on March 3rd! They will now price match all local retail competitors, as well as 19 online competitors. The best part: this is a permanent price match policy!
You'll need to ask the cashier for the price match. If there is a printed ad, I would take it with, or you should also be able to show the cashier the price on your smartphone. Also, if Best Buy lowers a price on a product, they'll allow price matching for up to 15 days following the original purchase.
The Best Buy price match policy isn't the only thing that's changing; their return policy will be changing from 30 days to only 15 days. Reward Zone Premier Silver members will still be able to make returns for 60 days.
Online Competitors Included in the Price Match Policy:
Amazon.com
Apple.com
Bhphotovideo.com
Buy.com (now Rakuten.com)
Crutchfield.com
Dell.com
Frys.com
hhgregg.com
HP.com
HomeDepot.com
Lowes.com
Newegg.com
OfficeDepot.com
OfficeMax.com
Sears.com
Staples.com
Target.com
TigerDirect.com
Walmart.com