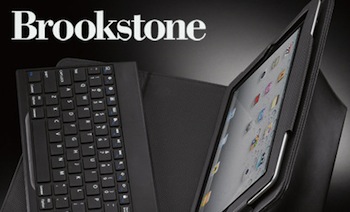 Looking for a deal for the gadget lover in your life? Check out this awesome Groupon deal today. Get $50 worth of unique gifts and innovative products from Brookstone for only $25. This voucher is valid both in-stores and online.
This would be a great way to save on those holiday gifts! Everyone could use something from Brookstone. 🙂
Limit 1 per person. Limit 1 per order. Groupon value may be applied toward shipping. Ships to U.S. only. Returns for exchange allowed in accordance with Brookstone return policy. Voucher is non-transferable. Must use promotional value in 1 visit.