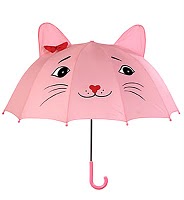 bTrendie, a shopping network for moms and moms to be, is offering a FREE $10 credit when you sign up for a new account. What exactly is bTrendie? It's a shopping network that brings to you 'high quality, newly created products you need for your baby, your home and yourselves at the best possible price.'
This $10 credit is automatic as soon as you start your account and can be used towards shipping. Want to know how you can use the $10 credit to get a good deal right now?
Kids Umbrellas, $4.94 shipped
Dolphin or Cow Sun Hats, $2.94 shipped
Organic Cotton Beanie Hats, $1.94 shipped
Rain Boots (they match the umbrellas), $11.94 shipped
If none of these things interest you, you can keep your credit for future use.
Thanks, Common Sense With Money!