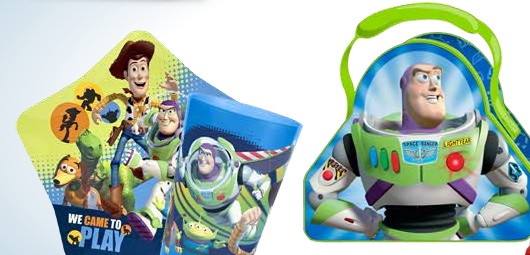 Sara Lee has a new rebate offer available! You'll just need to collect 3 to 5 UPCs from Sara Lee Soft & Smooth products and you'll be able to get FREE Toy Story goodies! You won't even have to pay shipping! Once you've purchased 3 to 5 packages of Sara Lee Soft & Smooth items, go here, click on the "Mail-In Offer" tab and then print off and mail in the form with your UPCs.
Here's what you can get:
3 UPCs
A Toy Story plate

4 UPCs
A Toy Story Plate and Tumbler set

5 UPCs
A Toy Story Light-Up Lunchbox
Thanks, Hip2Save!