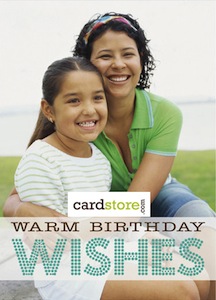 Did you know September has one of the highest numbers of birthdays in a month? Cardstore.com knows that birthdays are a big deal, so they're giving everyone a FREE card!
To get your free card, just pick out a card that best fits the recipient and personalize it with text, pictures, and even a signature. Add one to your cart, then head to checkout and enter code CCL2673. This makes the card absolutely free, plus you'll get free shipping to the recipient too!
If you don't have any September birthdays coming up, you can still take advantage of this offer. Cardstore.com even allows you to choose the delivery date!
Limit one free card per Cardstore.com account. Free card valid in the US and Canada only, and cannot be combined with any other offer. Free shipping only valid in the US.
Coupons procured by Savings.com