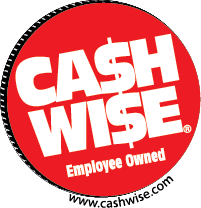 Here are the best deals available in the Cash Wise Coupon Book! If you don't have one of these, you can always check in the store or ask at the service counter for one. There are great savings throughout almost the entire store in this book!
Check out the ongoing deals on the Cash Wise deals and coupon matchups page.
Cash Wise Resources:
Check out these sales and coupons on your phone! Download the Favado app to your smartphone today.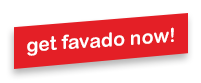 Prices and Coupons Valid Through 12/21/13
Produce
Potatoes, Red, #2, 15 lb bag – $2.97
$2.97 Red #2 Potatoes, 15 lb bag (Limit 2; Cash Wise Coupon Book) – Expires 12/21/13
Final Price: $2.97
Meat, Poultry & Fish
Gold'n Plump Chicken – $7.48 – B1G1
B1G1 Gold'n Plump Chicken (Cash Wise Coupon Book) – Expires 12/21/13Includes: Boneless Skinless Split Breasts, 20 oz; or Thighs, 28 oz
Final Price: $2.24
Buy 2; Use (2) $1.50/1 coupons and (1) B1G1 Cash Wise coupon
Packaged Meats
Country Crock Mashed Potatoes, 24 oz – $3.98 – B1G1
B1G1 Country Crock Mashed Potatoes, 24 oz (Cash Wise Coupon Book) – Expires 12/21/13Includes: Homestyle or Garlic
$1.00/1 Hormel Country Crock Side Dish, Any – 11-10-13 SS – Manufacturer – (exp. 01/07/14)
Final Price: $0.99
Buy 2; Use (2) $1/1 coupons and (1) B1G1 Cash Wise coupon
Land O'Frost Premium Minis, 10 oz – $3.88 – B1G1
B1G1 Land O'Frost Premium Minis, 10 oz (Cash Wise Coupon Book) – Expires 12/21/13Includes: Ham or Turkey
Final Price: $0.94
Buy 2; Use (2) $1/1 coupons and (1) B1G1 Cash Wise coupon
Canned Goods & Soups
Campbell's Cream Soups, 10.75 oz – $0.75
4/$3 Campbell's Cream Soups, 10.75 oz (Must Buy 4; Cash Wise Coupon Book) – Expires 12/21/13Includes: Chicken or Mushroom
$0.40/4 Campbell's Condensed Soups, Any – 11-03-13 SS – Manufacturer – (exp. 01/16/14)
Final Price: $0.65
Buy 4; Use (1) $0.40/4 coupon and (1) 4/$3 Cash Wise coupon
Food Club Canned Vegetables, 14.5 – 15.25 oz – $0.38
$0.38 Food Club Canned Vegetables, 14.5 – 15.25 oz (Limit 6; Cash Wise Coupon Book) – Expires 12/21/13Includes: Regular or No Salt Whole Kernel or Cream Style Corn; Cut or French Style Green Beans
Final Price: $0.38
Progresso Vegetable Classics Soup, 18 – 19 oz – $0.98
Includes: Select Varieties
$0.50/2 Progresso Vegetable Classic Soups, Any – 11-17-13 SS – Manufacturer – (exp. 01/12/14)

$1.00/4 Progresso Vegetable Classic Soups, Any – 11-17-13 SS – Manufacturer – (exp. 01/12/14)
Final Price: $0.73
Condiments, Spice & Baking
Hidden Valley Ranch Dip or Dressing, 0.4 – 1.1 oz – $1.28
Includes: Select Varieties
$0.75/1 Hidden Valley Dry Dip Or Dressing Mix, Any – 11-17-13 SS – Manufacturer – (exp. 02/18/14)

$1.00/1 Hidden Valley Dry Dip Or Dressing Mix, Any – 11-17-13 SS – Manufacturer – (exp. 02/18/14)
Final Price: $0.28
Cookies, Snacks & Candy
Includes: Snack, 3.5 – 9.1 oz; or Ritz Crackerfuls, 6 – 6.25 oz
$1.00/3 Nabisco Cookie Or Cracker Products, Any 6.5 Oz. Or Larger (DND/T) – 11-10-13 SS – Manufacturer – (exp. 01/01/14)
Final Price: $1.44
Nabisco Ritz Crackers, 7.5 – 15.1 oz – $2.44
Includes: Select Varieties
Final Price: $1.69
Frozen Foods
Cool Whip Topping, 8 oz – $0.77
$0.77 Cool Whip Topping, 8 oz (Limit 2; Cash Wise Coupon Book) – Expires 12/21/13Includes: Select Varieties
Final Price: $0.77
Dairy
2/$2.88 Kraft Cheese (Must Buy 2; Cash Wise Coupon Book) – Expires 12/21/13Includes: Shreds, 5 – 8 oz; or Chunks, 6 – 8 oz
Final Price: $0.94
Buy 2; Use (1) $1/2 coupon and (1) 2/$2.88 Cash Wise coupon
Kraft Philadelphia Cream Cheese, 8 oz brick – $1.00
4/$4 Kraft Philadelphia Cream Cheese, 8 oz brick (Must Buy 4; Cash Wise Coupon Book) – Expires 12/21/13Includes: Select Varieties
Final Price: $1.00