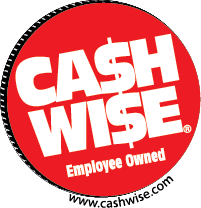 Here are the best deals inside the Cash Wise coupon book! If you didn't receive one of these in the mail, ask at the service desk for one of these.
There are some great deals on juice, crackers, veggies, dairy products, and more. Don't miss this sale!
Check out the ongoing deals on the Cash Wise deals and coupon matchups page.
Cash Wise Resources:
Check out these sales and coupons on your phone! Download the Favado app to your smartphone today.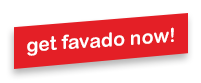 Prices and Coupons Valid Through 2/25/14 in Stanley, Tioga, Williston, and Watford City Locations; 3/1/14 in All Other Locations
Produce
Apples, Braeburn, 5 lb bag – $2.98
$2.98 Braeburn Apples, 5 lb bag (Limit 2; Cash Wise Coupon Book Coupon) – Expires 3/1/14
Final Price: $2.98
Potatoes, Russet, 5 lb bag
$1.66 Harvest Club Russet Potatoes, 5 lb bag (Limit 2; Cash Wise Coupon Book Coupon) – Expires 3/1/14Includes: Harvest Club
Final Price: $1.66
Bread & Bakery
Country Hearth English Muffin Toasting Bread, 1 lb – $1.88
Final Price: $1.33
Packaged Meats
Oscar Mayer P3 Portable Protein Snack Packs, 2 oz – 2/$2
2/$2 Oscar Mayer P3 Portable Protein Snack Packs, 2 oz (Must Buy 2; Cash Wise Coupon Book Coupon) – Expires 3/1/14
Final Price: $0.25
Buy 2; Use (2) $0.75/1 coupons and (1) 2/$2 Cash Wise coupon
Cookies, Snacks & Candy
Keebler Club Crackers, 11 – 16 oz – $2.44
Includes: Select Varieties
$1.00/2 Keebler Crackers or Cheez-It Crackers, 8 – 16 oz – 1-26-14 RP – (exp. 03/23/14)
Final Price: $0.94
Keebler Town House Crackers, 9.5 – 16 oz – $2.44
Includes: Select Varieties
Final Price: $0.94
Beverages
Old Orchard 100% Juice or Cranberry Naturals, 64 oz – $1.88
Includes: Select Varieties
Final Price: $1.38
Frozen Foods
Birds Eye Vegetables, 10 – 16 oz – $0.88
Includes: Select Varieties
Final Price: $0.38
Dairy
Buy 5 Participating Kraft Cheese Products for $6 (With Coupon Book Coupon)
Kraft American Singles, 12 oz
5/$6 Kraft Cheese Products (Must Buy 5; Cash Wise Coupon Book Coupon) – Expires 3/1/14Includes: Select Varieties
Final Price: $1.20
Kraft Cheese Chunks, 6 – 8 oz
5/$6 Kraft Cheese Products (Must Buy 5; Cash Wise Coupon Book Coupon) – Expires 3/1/14Includes: Select Varieties
Final Price: $1.20
Kraft Cheese Shreds, 8 oz
5/$6 Kraft Cheese Products (Must Buy 5; Cash Wise Coupon Book Coupon) – Expires 3/1/14Includes: Select Varieties
Final Price: $1.20
Kraft Philadelphia Cream Cheese, 8 oz brick
5/$6 Kraft Cheese Products (Must Buy 5; Cash Wise Coupon Book Coupon) – Expires 3/1/14Includes: Select Varieties
Final Price: $1.20
Refrigerated
Crystal Farms English Muffins, 6 pk – $1.15
$1.15 Crystal Farms English Muffins, 6 pk (Limit 3; Cash Wise Coupon Book Coupon) – Expires 3/1/14Includes: Select Varieties
Final Price: $1.15