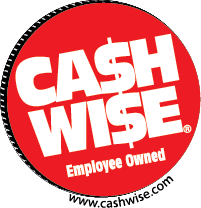 Here are the best Cash Wise deals available this week! Check out the ongoing deals on the Cash Wise deals and coupon matchups page.
Don't forget to check out the Cash Wise Coupon Book deals that are going on through 11/30/13 as well!
Check these sales and coupons out on your phone! Download the Favado app to your smartphone today.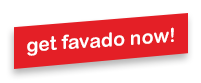 Cash Wise Resources:
Produce
Red #2 Potatoes, 15 lb bag – $2.97
$2.97 Red #2 Potatoes, 15 lb bag (Limit 2; Cash Wise Coupon Book Coupon) – Expires 11/30/13
Final Price: $2.97
Meat, Poultry & Fish
Jennie-O Frozen Turkey, per lb – $0.77
Limit 1
Canned Goods & Soups
Del Monte Vegetables, 11 – 17 oz
3 FREE Del Monte Vegetables, 11 – 17 oz (With Additional $30 Purchase; Cash Wise In-Ad Coupon) – Expires 11/23/13Includes: Whole Kernel Corn, French or Cut Green Beans, or Sweet Peas
Final Price: Free
Dole Canned Pineapple In Juice, 20 oz – $0.88
Includes: Select Varieties
Final Price: $0.55
Beverages
Pepsi, Diet Pepsi, or Mountain Dew, 12 pk 12 oz cans – $2.66
3/$7.98 Pepsi, Diet Pepsi, or Mountain Dew, 12 pk 12 oz cans (Must Buy 3; Cash Wise In-Ad Coupon) – Expires 11/23/13
Final Price: $2.66
Dairy
Kraft Philadelphia Cream Cheese, 8 oz – $0.97
4/$3.88 Kraft Philadelphia Cream Cheese, 8 oz (Must Buy 4; Cash Wise In-Ad Coupon) – Expires 11/30/13Includes: Select Varieties
Final Price: $0.97